Friends of Padre Beach Report 3/25/-3/26/2016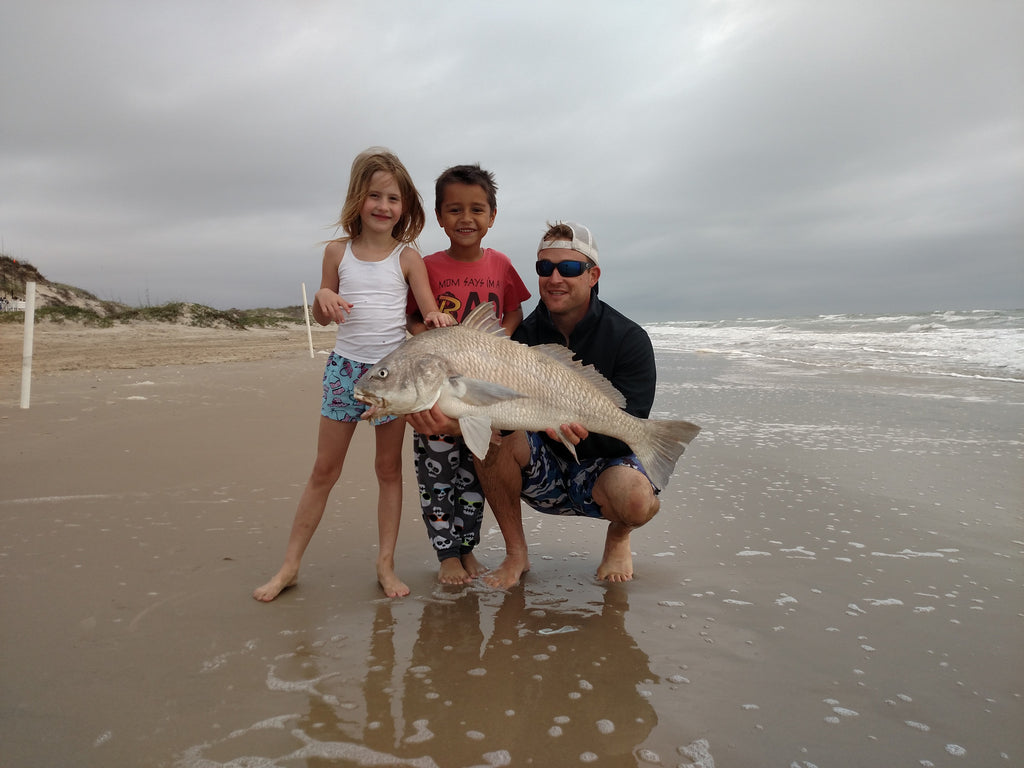 Friends of Padre Beach Report 3/25/2016 Via FOP President, Aaron Baxter Winds: E @ 15mph switching to SE @ 5mph Waves: 2-3 ft Water: Sandy Weed: Dead stuff present in the guts Driving: Excellent on low tide. 4x4 in a few places.
Birds consisted of only a few species, but some were present in large numbers. Multiple staging flocks of several species numbering in the hundreds. Species seen included: Royal Tern Caspian Tern Sandwich Tern Sanderling Ruddy Turnstone Black-bellied Plover Willet Grackle Laughing Gull Herring Gull Ring-billed Gull Brown Pelican Cattle Egret Common Loon (Injured) We took a couple future Friends of Padre down island to enjoy an overnight trip Friday-Saturday. This was the kids first time camping on the beach and they loved it.
Bait was scarce the length of the beach. Driving was great on low tide with only a few soft spots requiring four wheel drive. Lots of camps from the 20-30. Fish caught included whiting, black drum, hardheads, bonnethead, jacks,
and a guitarfish.
Congrats to Matt for catching this uncommon fish!
---
---